Send Inquiry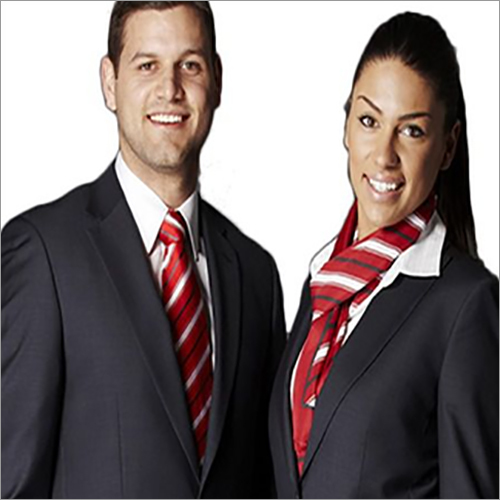 Product Description
Our company is committed to providing top-notch corporate uniform fabric, which is utilised to create shirts and pants that are suitable for both the summer and winter months. Its smooth texture, breathability, colorfastness, shrink and wrinkle resistance, and tear resistance are all guaranteed since it is produced with carefully chosen quality cotton thread in a plain pattern using an approved weaving technique. Additionally, the offered Corporate Uniform Fabric is readily available in a selection of colours and varied needed measurements.
Frequently Asked Questions
1. What types of fabrics are typically used for corporate uniforms?
Answer: Common fabrics used for corporate uniforms include cotton, polyester, wool, and nylon.
2. What are the benefits of having corporate uniforms?
Answer: Corporate uniforms provide a sense of identity and unity, increase professionalism, and can help promote the company's brand.
3. How often should corporate uniforms be replaced?
Answer: It is recommended that corporate uniforms be replaced every 2-3 years depending on the amount of wear and tear they receive.
4. What is the best way to care for corporate uniforms?
Answer: The best way to care for corporate uniforms is to follow the care instructions on the garment's label.
5. Are there any special requirements for corporate uniforms?
Answer: Yes, in some cases there may be special requirements such as particular colors or logos that must be included. It's important to check with the company's HR department for any specific requirements.
Enter Buying Requirement Details
Other Products in 'Corporate Uniform Fabrics' category